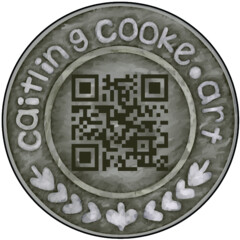 Caitlin G Cooke
Game Artist
Portland, OR, United States
About
I'm a game artist and have been for the last five years. Most of my work has been freelancing and contracts with indie developers and those with passion projects. The work I have done has stretched from concept art, asset creation, UI design, and character design for 2D games to 3D games. I'm traditionally trained in animation and use a variety of programs from the Adobe Suite to Harmony Essentials to alternatives like Clip Studio Paint and Blender.
I have worked alongside companies like Beach Day Studios as a remote artist and I've done most of my freelancing remote, however I am interested in working on site if needed.
To make sure I am up to date on a project, I make it a habit to check in daily and to be easily available at a moment's notice. If I am asked to modify my work, I always make it a part of my priority tasks list. I also believe that knowing the urgency of each task, will make sure nothing is lost in the shuffle.
Skills
2D Animation
Digital Painting
Storyboarding
UI Design
Film Editing
Traditional Art
Software proficiency

After Effects

Photoshop

Unity

Harmony

CLIP STUDIO PAINT